In December 2017.
Ding flight aviation
With strong technical strength.
Through layers of audit
Awarded the annual "high-tech products" certificate of guangdong province.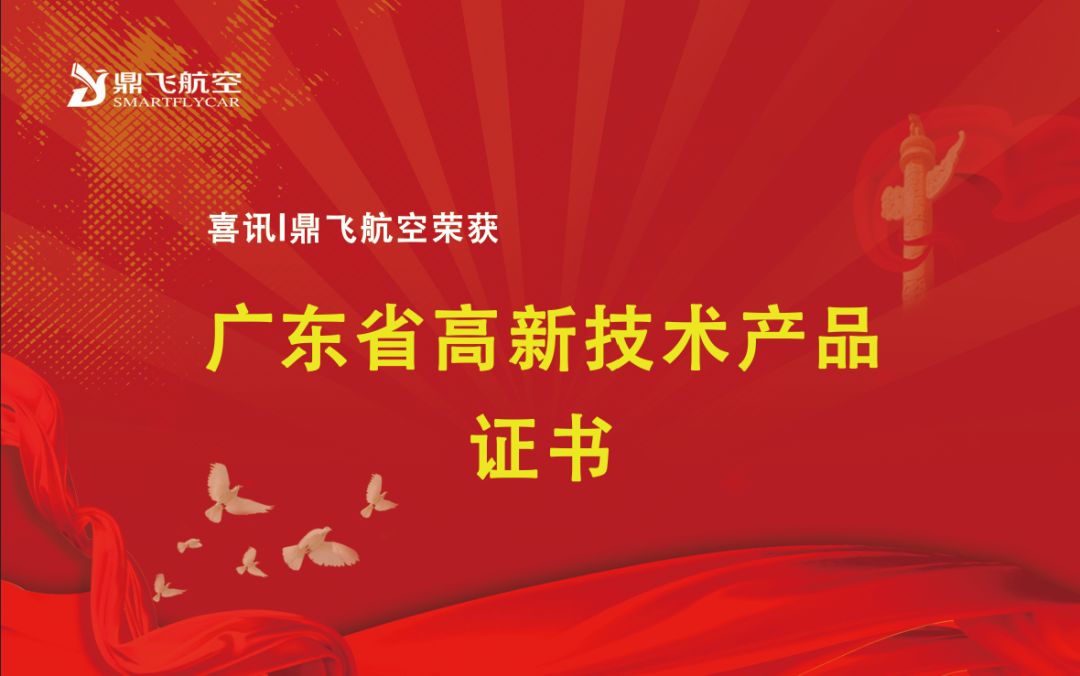 In December 2017, guangzhou ding flight aviation technology co., LTD. (hereinafter referred to as the "ding flight aviation") under the joint efforts of all staff, strict of censorship, eventually made by high and new technology enterprise of guangdong province association awarded "high-tech products in guangdong province certificate", this is din flight aviation in another important milestone in the history of the development of science and technology innovation.
High and new technology enterprise is the national key support high growth of innovative enterprise, is a knowledge-intensive and technology-intensive economic entity, is the main force of adjusting industrial structure, improving national competitiveness, is of great significance to promote the economic development of our country. The certificate for not only for the tripod with two handles fly high reputation in the aviation technology and recognition, but also for the company to the path of innovation an incentive, is conducive to further enhance the company's capacity for independent innovation, strengthening the company's market core competitiveness, and strongly support from the government is the enterprise in a market economy booming, stand out from the powerful guarantee; This will lay a more solid foundation for the future development of ding fei aviation in high-tech.

Dingfei aviation is a global leading industrial unmanned equipment system solution provider. It is a high-tech enterprise integrating independent r&d, production, sales and service in the field of artificial intelligence. With operation team for many years, in the field of public safety in the construction of the 25 technical service support center, with strong ability of independent research and development and rapid response, to provide customers with professional solutions, will continue to adhere to technological innovation, service innovation, keep moving forward, efforts to make greater breakthrough, in promoting the development of the company at the same time make greater contributions to public safety field.